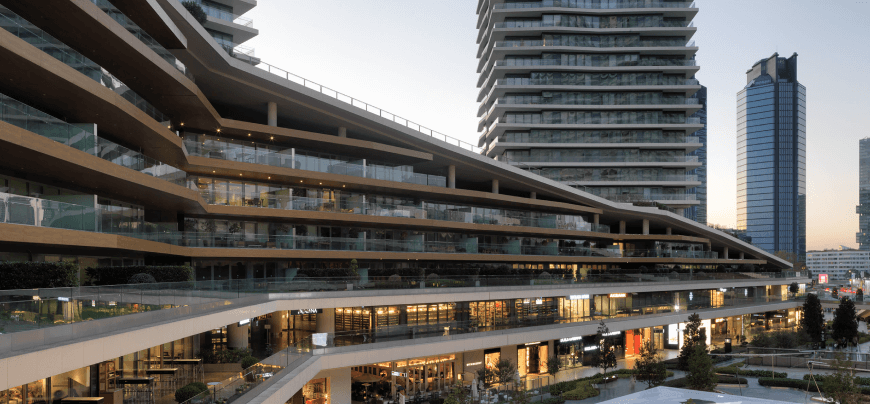 TS EN ISO 50001 Activities
We have switched to the TS EN ISO 50001 standard in energy management.
We have switched to brand new standards upon completion of the installation works of "TS EN ISO 50001 Energy Management System Standard" carried out by Zorlu Tesis Yönetim A.Ş. at Zorlu Center
We see the efficient use of energy as a vital issue for a good future and a sustainable life.
With this understanding, we continue to work continuously on the TS EN ISO 50001 Energy Management System Standard to carry out energy management with a systematic approach.
TS EN ISO 50001 was created by gathering energy experts from more than sixty countries and compiling all the energy efficiency and energy management studies carried out for many years. TS EN ISO 50001 aims to include the most basic elements of the energy management system and to make it a common understanding all over the world. Thanks to this management system implemented at Zorlu Center, we will reduce our energy costs, while minimizing the negative environmental impacts caused by low energy consumption.
We believe that the TS EN ISO 50001 Energy Management System Standard will be an important guide in disseminating the energy efficiency culture at Zorlu Center at a time when concerns for environmental impacts are increasing day by day for a sustainable future, and we would like to thank all our stakeholders who will contribute to the development of this culture.
ENERGY POLICY
The scope of this policy includes all buildings and facilities seated at Zorlu Center, where Zorlu Tesis Yönetim A.Ş. operates. Zorlu Tesis Yönetim A.Ş. being aware of its responsibility for the Energy Management System, aims to continuously improve its energy performance, to comply with legal and other requirements, to ensure the participation of all parties in relation with this policy, to transform the Management System awareness into a corporate culture and to remain environmentally and economically sustainable with the trainings to be given at all levels during all its activities and services performed at Zorlu Center. In order to achieve this goal, Zorlu Tesis Yönetim A.Ş. undertakes to
Ensure effective energy use without sacrificing comfort and operations, and continuously improve energy performance in line with the "Sustainable Development" approach, with the full participation and support of our employees, using existing energy resources in the most efficient way;
Research, implement and maintain the methods of reducing greenhouse gas emissions with the understanding of the lowest environmental impact,
Implement, continuously review and improve the energy management system by integrating it with corporate management practices,
Benefit from all kinds of information and resources, follow new technologies, and search for alternative energy sources in order to increase energy efficiency and make it sustainable in the distribution and consumption stages of energy,
Provide information about the aims and objectives of the energy policy, the Energy Management System and energy efficiency to the candidates in the course of recruitment trainings,
Organize necessary training programs on the development of energy awareness throughout the company, provide all kinds of information, documentation and resources necessary for these activities, and play an active role in this regard,
Comply with national and international legislation and laws, regulations, mandatory standards and other requirements,
Establish effective communication with customers, authorities, stakeholders and subcontractors in order to create common values and beneficial results on Energy Management related issues, and
Ensure that energy-efficient choices are made in the procurement of energy, products, equipment and services, and in design issues for the purpose of improving energy performance.
Mesut PEKTAŞ
President for Sector of Zorlu Gayrimenkul