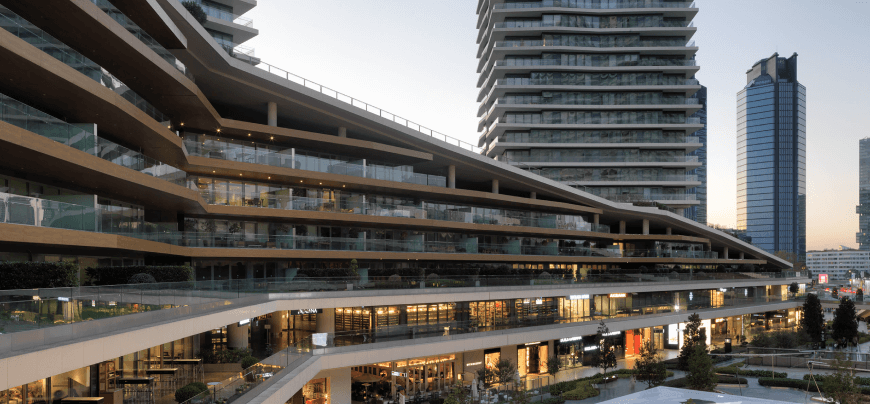 COOKIE POLICY
At Zorlu Yapı Yatırım Anonim Şirketi ("Company"), we make use of certain technologies such as cookies, pixels, GIFs, etc. ("Cookies") to improve your experience during your use or visit of our websites ("Website"), applications or all of our similar online or offline channels (all these channels will be collectively referred to as "Platform").
The use of these technologies is carried out in accordance with the applicable legislation, especially including the Law on the Protection of Personal Data numbered 6698 ("Law").
This Cookie Disclosure Policy explains to you for what purposes the Cookies collected during the use of the Platforms are used and how you can control these Cookies.
We may stop using the Cookies on our website and applications, change their types or functions, or add new Cookies to our website and applications. Therefore, we reserve the right to change the provisions of this Cookie Policy at any time. Any changes made on the current Cookie Policy will become effective after being published on the website, applications or any public channels. You may find the last update date at the end of the text.
Methods and Legal Reasons of Collecting Cookies; Transfer of Personal Data
Your personal data is collected electronically through Cookies during your visit to our website or due to your use of our application, based on legal reasons for the legitimate interest of our Company. Cookies collected for preference, statistics and marketing purposes can only be collected pursuant to your explicit consent.
You can always manage the use of Cookies from the Manage Cookies section.
Your personal data collected may be shared with our suppliers, as restricted to the realization of the purposes specified in this Cookie Policy and in accordance with the legislation.
Types of Cookies by Their Duration
Session Cookies. These Cookies are temporary cookies that disappear with the closing of the browser or the termination of the session.
Persistent Cookies. These Cookies remain on your hard drive until you delete them or until your browser automatically deletes them depending on the day of disappearance. The expiration dates of persistent cookies are predetermined even if they vary. 
Types of Cookies by Provenance
First Party Cookies. As the name suggests, first-party Cookies are the Cookies that are placed on your device by our Platforms.
Third Party Cookies. These Cookies are the Cookies that are placed on your device by third parties that advertise or perform analytical systems, not by our Platforms you visit.
Cookies and Their Purposes of Use
Mandatory Cookies. Mandatory Cookies are the Cookies that are necessary for the performance of the main functions of our website, and are the Cookies that provide security, network management and access to our website. Depending on your requests, you can disable these Cookies from your browser's settings. However, this may affect some functions associated with your use of our website.
Preference Cookies. Preference Cookies, also known as functionality Cookies, are the Cookies that allow your past preferences to be remembered, such as the language used or preferred region of the website, or an automatic login user name and password.
Statistics Cookies. Statistical Cookies, also known as Performance Cookies, relate to information about how the website has been used, which pages have been visited or which links have been used. None of this information is used to identify you. All of this information is in aggregate form and is also anonymous. The main purpose of these Cookies is to ensure the development of the website and may also include 3rd party analytical Cookies, even if they are specific to the website.
Marketing Cookies. These Cookies are the Cookies that monitor the online behavior of users and provide personalized advertisements. These Cookies may also share the information they collect with other third-party advertisers.
Cookies Used on Our Platforms
Strictly Necessary Cookies
The use of certain Cookies is mandatory for our website and application to function properly. For example, authentication cookies, which are activated when you log in to our website, ensure that your active session continues when you switch from one page to another on our website.
| | | | |
| --- | --- | --- | --- |
| Cookie | Description | Party | Duration |
| NSC_MCWT_ApsmvDfoufsQTN_IUUQ | Cookie for Citrix NetScaler Gateway security services. This is an appliance solution for secure application access / Provides security | 1st Party | Session Time |
Functionality and Preference Cookies
These Cookies allow you to personalize the services offered on our website by remembering your preferences and choices on the website and application. For example, it allows us to remember your language selection on our website or the font size you have chosen when reading a text.
| | | | |
| --- | --- | --- | --- |
| Cookie | Description | Party | Duration |
| _GRECAPTCHA | Using for form security provided by Google | 3rd Party | 6 Months |
Performance and Analytics Cookies
Thanks to these Cookies, we can improve your use of our website and application and the services we provide to you by analyzing performance. For example, thanks to these Cookies, we can identify which pages our visitors view the most, whether our website is working properly, and any possible problems.
| | | | |
| --- | --- | --- | --- |
| Cookie | Description | Party | Duration |
| _ga# | Google Analytics Analytics Cookie for analytics tracking | 3rd Party | 6 Months |
Targeting or Advertising Cookies
We use Cookies to promote products and services to you on our site or in channels other than our site. In addition, we may cooperate with some of our business partners to advertise and promote you within or outside of our site. For example, Cookies can be used to track whether you clicked on an ad you saw on our site, and if you benefited from the service on the site to which the ad was directed after the ad caught your attention.
Cookie

Description

Party

Duration

1P_JAR

To provide ad delivery or retargeting.

3rd Party

2 Minutes

NID

To provide ad delivery or retargeting, store user preferences.

 

3rd Party

6 Months
How Can I Control the Use of Cookies?
The preferences of our visitors and users regarding the use of cookies and similar technologies are essential for us. However, certain Cookies, which are mandatory for the Platform to work, must be used. In addition, we would like to remind you that some functions of the Platform may not work partially or completely if some Cookies are turned off.
Information on how you can manage your preferences for cookies used on the Platform is as follows:
Visitors have the opportunity to customize their preferences regarding Cookies by changing the browser settings in which they view the Platform. If the browser in use offers this possibility, it is possible to change the preferences for Cookies through the browser settings. Thus, although it may differ according to the possibilities offered by the browser, data subjects have the opportunity to prevent the use of Cookies, to choose to receive a warning before the use of Cookies, or to disable or delete only some Cookies.
Although the preferences on this subject vary according to the browser used, it is possible to reach a general explanation at https://www.aboutcookies.org/. Preferences for cookies may need to be made separately for each device from which the visitor accesses the Platform.
Click to turn off the Cookies managed by Google Analytics.
Click to manage the personalized advertising experience provided by Google.
Preferences in terms of cookies used by many companies for advertising activities can be managed through Your Online Choices.
To manage cookies on mobile devices, the settings menu of the mobile device can be used.
You have the opportunity to customize your preferences regarding cookies by changing the settings of your browser.
What Are Your Rights as a Data Subject?
 According to Article 11 of the Law, a data subject is entitled to
know whether his/her personal data is processed;
request information if his/her personal data has been processed;
know the purpose of processing his/her personal data and whether such data have been used appropriately for their purpose;
know the third parties to whom his/her personal data have been transferred domestically or abroad,
request rectification in case his/her personal data have been processed incompletely or inaccurately, to request notification of such activities to any third parties to whom the personal data has been transferred,
request the deletion or destruction of personal data in the event that the reasons requiring processing thereof have disappeared, although it has been processed in accordance with the provisions of the KVK Law and other relevant laws, and to request notification of such activities to any third parties to whom the personal data has been transferred;
object to the occurrence of any results against himself / herself through analysis of the processed data exclusively through automated systems;
demand the compensation of damages and losses suffered due to the unlawful processing of personal data.
You may submit your requests regarding the said rights in writing to the address "Zorlu Center, Levazım Mahallesi, Koru Sokak No:2 34340 Beşiktaş/İstanbul" in accordance with the provisions of the Communiqué on Procedures and Principles for Filing Applications to Data Controllers, or to Zorluyapi@hs03.kep.tr with your secure electronic signature, mobile signature, or via the e-mail address you have previously notified to our Company and registered in our Company's systems, if any, to zorlucenterinfo@zorlu.com. Your applications will be finalized free of charge within thirty days at the latest; however, if the transaction requires an additional cost, you may be charged a fee according to the tariff to be determined by the Personal Data Protection Board.
Date last updated: 26/05/2022