ZORLU NEW YEAR'S FESTIVAL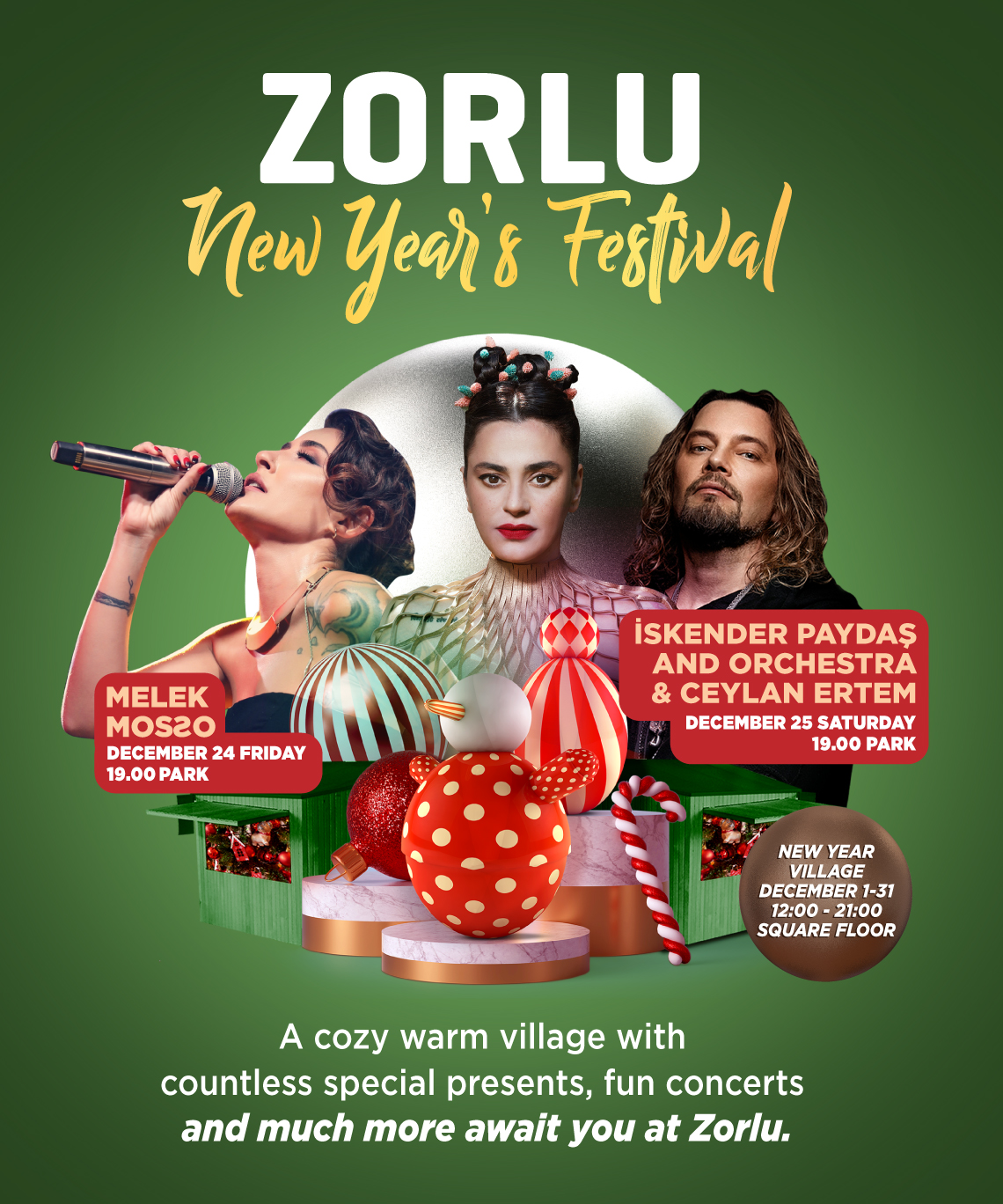 Zorlu New Year Festival!
A cozy warm village with countless special presents, fun concerts and much more await you at Zorlu.
New Year Village December 1-31, 12.00-21.00 Square Floor
Concert Program:


Melek Mosso  December 24 Friday 19.00 Park
İskender Paydaş and Orchestra & Ceylan Erdem December 25 Saturday 19.00 Park
*Concerts and events are free of charge. 
*To reserve your spot at the concerts, do not forget to get your code via the Zorlu World application starting from December 16. 
*Concert capacity is limited. To participate, you are required to log in to Zorlu World app, receive a code for each concert and create a QR code to be scanned at the entrance. As per the regulations issued by the Internal Affairs Ministry of the Turkish Republic, those who have not received their Covid-19 vaccinations must provide a valid negative PCR test result to attend concerts, theatres, and similar activities.